"I've used the trimmer support and I love it."
-Kimberly Lacy, Curb Appeal (HGTV)
You take pride in the way your yard looks, ensuring that the grass is green, the weeds are taken care of and the edges are neat. But doing all the work can be backbreaking!
Trimmer Support™ allows you to trim your lawn without suffering the excruciating back pain that often results from using string trimmers! They adjust to your height so you can stand straight.Trimmer Support™eases vibration, supports the weight of the trimmer, and reduces fatigue.
The revolutionaryTrimmer Support™ works by gliding over ground surfaces. The cutting height can be adjusted, so you never have to worry about scalping your lawn again. It reduces the snagging and jerking caused from strings catching roots/fences.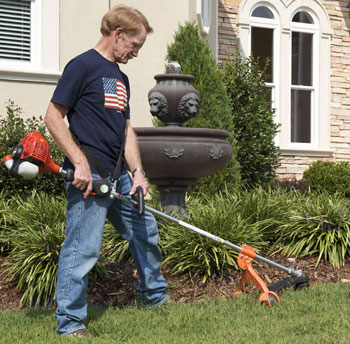 This lightweight attachment allows you to easily control the trimmer for professional results. Made from durable nylon,Trimmer Support™is brightly colored for safety. It is easy to use, attach, adjust and clean.
The optional padded shoulder slide gives you added comfort, even one handed control, when trimming where lawn mowers can't go.
No mower? No Problem!Trimmer Support™ is so simple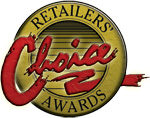 and convenient to use, you can actually mow your entire yard with just your trimmer.
Starting your trimmer is a breeze with Trimmer Support™.Your trimmer head is safely off the ground when you start it!
Trimmer Support™ can also be used to trim a groove down the edge of driveways. (Turn your trimmer head 90° clockwise for edging.)
Trimmer Support™: the American must have for the serious gardener, the man who has everything, or the woman who wishes she did.
(Intended use is with straight shaft string trimmers.)
"...I enjoyed using The Trimmer Support... I tell you what, It definitely saved my back, arms and a lot of time. The Trimmer Support is a pretty neat and genius accessory to the trimmer." -Kimberly Lacy, Curb Appeal (HGTV)